Billionaire Warren Buffett runs the Berkshire Hathaway fund. It is the leading investment fund in the entire US. And it's all due to the business acumen and iron fist of one of the most successful investors in the world. The maximum share belongs to Apple — 42.79%. Number two are Bank of America and American Express (11.45% and 7.8%). Here's how the assets are currently allocated inside the Berkshire Hathaway stock portfolio: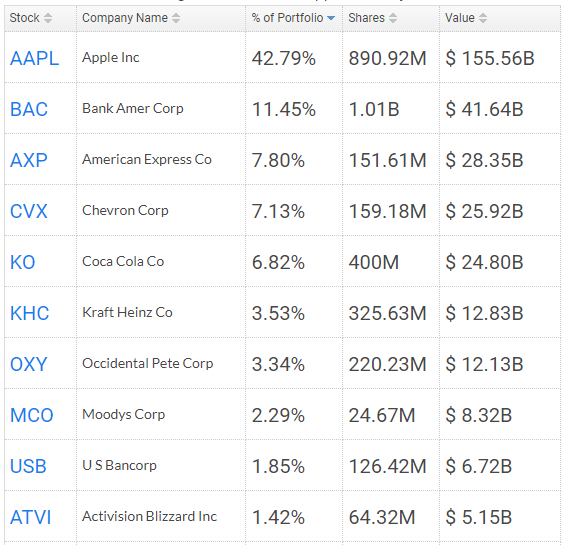 The Top-10 fund investments by portfolio share. July 2022
Everything is clear from the table above. But what's interesting is that Buffet is buying the oil and gas sectors actively:
Chevron portfolio's share is up from 1.36% to 7.13%;
Occidental Petroleum's share is up from 0% to 3.34%.
We all know that Buffett is not a speculator. He buys securities for the long term.
What's inside the Buffet's head?
Buffett believes that oil and gas prices will rise in the long run. Chevron and Occidental now make up Berkshire''s TOP-10 investments by share volume. Energy resources are highly advantageous in 2022! Annual price dynamics for most energy sources show that oil is far from the most promising asset. Coal (+173%) and natural gas (+92%) recorded the highest growth.

Energy prices on a daily, monthly, and yearly basis
The energy market is ready for impeccable and sustainable growth!
Main drivers:
Gas and oil supply shortages. In addition, tensions increase the risks of oil exports decline.
Growing coal prices. Coal is a cheap source of energy.
Wind energy power is at its lowest. Alternative energy, including solar panels, is unable to cover even a small piece of the demand.
Exhausting heat in Europe (i.e. rising costs for domestic and industrial air conditioning).
OPEC's refusal to increase energy production in the nearest future.
New all-time price records are on the horizon!