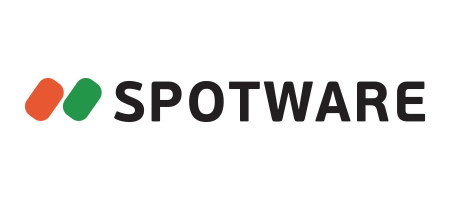 Spotware is a team of over 100 experts in financial technology, with more than 100 years of collective experience. The company has been raising the standards of the online trading industry since 2010, by delivering meaningful solutions that solve real problems for banks, brokers and their clients.
As a large and scalable software development company, which specializes in financial technology and online trading, Spotware always has some open vacancies. There are many compelling and well-justified reasons, why you would want to work at Spotware.
Developers of trading platforms for brokers that convert, retain and increase the lifetime value of their clients. Specializing in complete out-of-the-box business solutions and complex custom development projects.
Who is Spotware
---
Spotware was established in 2010 in Limassol, Cyprus. The company was founded by a FinTech expert and entrepreneur – Andrey Pavlov. At this point, it's an in-house team of experts in financial technology, who collectively possess over 100 years of industry experience. Spotware's mission is to create and supply the most useful, usable and fair trading applications that benefit brokers and traders worldwide.
Business Scope
---
Spotware has been raising the standards of the online trading industry since the release of its first product – cTrader, a solution created to fill the genuine gap in a market, where innovation simply did not exist. We now continue to deliver complete and meaningful solutions that either solve real problems or purely add value to banks, brokers and their clients. Our expertise is available for hire in complex custom development projects.
The cTrader Brand
---
cTrader is Spotware's flagship trading platform solution and a brand trusted by millions of traders worldwide. Currently, cTrader is made available by dozens of top global brokers, who bought into the Traders First™ approach to boost the credibility of their brand. By offering cTrader, they emphasize their commitment to premium products that improve customer experience tenfold compared to other solutions on the market.
---
Our Beliefs
Traders FirstTM. Spotware believes in putting Traders First™, allowing their interests to govern our thinking, strategies and everyday operations. This allows solutions, responsive to current industry demands and equipped towards serving the long-term interests of both – traders and brokers, to be developed. cTrader has been developed intensively over the past seven years to deliver the most value possible.
Aligned Interests. Spotware believes in transparency and that's why all solutions are founded on values that align the interests of traders and brokers. Our business model turns our clients into partners and end users into advocates, ultimately making them company stakeholders, who really do have a say in our roadmap and the future of the products upon which they rely.
Innovate to succeed. Success demands innovation. Spotware understands this and has therefore accepted the challenge of continuously developing innovative solutions that benefit the financial industry and adapt to the changing business and regulatory landscape of online trading. This is why cTrader is offered as a whole, cost-effective, end-to-end solution.