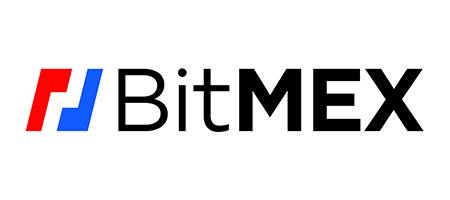 BitMEX (Bitmex) is a large platform for trading and exchanging digital coins with the ability to store crypto capital on a trading account. It provides the ability to trade derivatives with a leverage of up to 1: 100, as well as the ability to go long or short. Having only 1 Bitcoin on your account, you can open a trading position up to 100 BTC. The daily cash flow on this exchange almost always exceeds $ 3.5 billion (more than 600,000 bitcoins).
Bitmex began to register its first customers in 2014. The site itself is registered in an offshore zone (Seychelles), and its head office is located in Hong Kong. Managing Company – HDR Global Trading Limited.The founders and developers of this project have implemented their planned ideas, creating a truly high-quality, though a bit difficult to master, but reliable cryptocurrency exchange. The overwhelming majority of clients at BitMEX are experienced crypto traders.
BitMEX Crypto Exchange provides an opportunity to trade Bitcoin, BitcoinCash, Cardano, Ethereum, Litecoin, Ripple, EOS (derivatives). On this exchange all the calculations (profits, trading, deposits) are conducted in the Bitcoin cryptocurrency, which is assigned the XBT symbol, and not the usual BTC. You can open orders not only for the purchase of an asset, but also for sale, thus earning not only in a growing market, but also in a falling one. The maximum leverage for Bitcoin is 1: 100, for the rest of the coins it is lower.
The official site of the Bitmex exchange is favorably distinguished by an abundance of useful data, detailed information about the project staff, availability of reference materials, etc. It is very important that there are clearly presented leaflets about futures contracts, margin trading and perpetual contracts. A comparative analysis of indicators, capabilities of BitMEX and competitors, for example, Bitfinex, OkCoin, is also provided alongside with detailed instructions on the service offered.
The management and technical team of Bitmex constantly strive to optimize the work of the exchange and create optimal working conditions for traders. Attention is focused on professional speculators, which is why inexperienced beginners have to seriously study the features, functionality, tools and additional options. There are no cardinal qualities that distinguish the BitMEX trading platform from the competitors, but there are many small nuances that together make the exchange convenient and high-quality in terms of trading and exchange operations.
Benefits of the Bitmex Exchange
---
Of course, the positive qualities are the features of trading on the site, but in addition to them there are a number of advantages that should be noted. So, the advantages of BitMEX:
The site is available in 5 major languages.
Low trade commissions – 0,025-0,075% of the transaction.
Very high liquidity, especially for the XTB / USD pair.
The main page of crypto exchange is a great help for traders who do not want to speculate here. Without registration, different trading indicators are available, market depth indicator, price charts, quotes. This can be used when the activity is conducted on a resource that has a meager arsenal of analytical tools.
Demo trading, where you can test all the functionality of BitMEX. You will need to create a separate account, but you can use one email. In trial mode, it is allowed to speculate with an XBT / JPY asset, which automatically lowers volatility.
Margin trading on the Bitmex exchange platform. Leverage up to x100.
The impressive amount of available training information and useful information.
For profitable trading many useful tools are provided.
Fair price labeling is a system that prevents the elimination of orders with a large leverage.
Regular checking by experts of the history of accounts and user balances.
The ability to use short positions when trading on the Bitmex exchange.
Affiliate program – from 10% daily from referral operations.