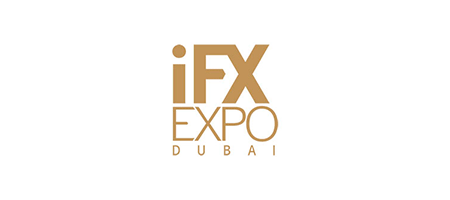 We are the first and largest financial business to business expo in the world. Since May 2012 we have connected over 40,000 attendees with over 1,750 exhibitors from around the world at our renowned expos in Limassol and Hong Kong. We pride ourselves in delivering the highest quality expo within our industry that our attendees, exhibitors and sponsors have come to expect.
From high end entertainment and networking venues to top quality food and beverage we will stop at nothing to offer the best possible expo experience.
Empowering the Global B2B Fintech Ecosystem
The Largest Global Fintech B2B Exhibition takes place 22nd to 24th February 2022 at Za'abeel Hall 6, Dubai World Trade Centre.
Choose Your Pass
P1. FX / CFD / Stock / Crypto RETAIL brokers (predominant main business of the registering company is accepting and dealing with retail customers)
Entry to Expo Venue
Access to Networking Event
Speaker Hall Entry
Access to Sponsored F&B Areas
WIFI Access
Regular Ticket : 250.00 EUR + VAT from 21st January to 22nd February
On Spot: 500.00 EUR + VAT
22nd February at the Welcome Party 23rd & 24th February at DWTC € 125 +VAT
P2. Affiliate / IB / Fund manager / Portfolio Manager / Family Office Pass
Entry to Expo Venue
Access to Networking Event
Speaker Hall Entry
Access to Sponsored F&B Areas
WIFI Access
Regular Ticket : 250.00 EUR + VAT from 21st January to 22nd February
On Spot: 500.00 EUR + VAT
22nd February at the Welcome Party 23rd & 24th February at DWTC € 125 +VAT
P3. Service Providers
Entry to Expo Venue
Access to Networking Event
Speaker Hall Entry
Access to Sponsored F&B Areas
WIFI Access
Regular Ticket : 400.00 EUR + VAT from 21st January to 22nd February
On Spot: 500.00 EUR + VAT
22nd February at the Welcome Party 23rd & 24th February at DWTC € 300 +VAT
P4. Trader
Entry to Expo Venue
Access to Networking Event
Speaker Hall Entry
Access to Sponsored F&B Areas
WIFI Access
Regular Ticket: 100.00 EUR + VAT from 10th February
On Spot: 500.00 EUR + VAT
22nd February at the Welcome Party 23rd & 24th February at DWTC