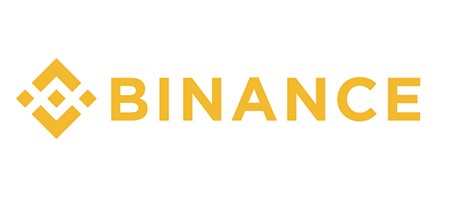 At this point, it would be surprising to meet anyone in the crypto space who doesn't know about Binance. Binance is one of the world's largest cryptocurrency exchanges by trading volume, and among the most trusted ones.
It was launched back in 2017, and while it was originally founded in China — the exchange quickly realized that the regulatory situation of the country is not moving in a positive direction. As a result, Binance shifted to Malta, which is becoming one of the leading regions when it comes to crypto and blockchain-friendly laws.
Binance rose through the ranks at an impressive speed, becoming one of the largest exchanges in the world within a year. It even became THE largest one, although it currently doesn't hold that position anymore. Still, it is among the top choices for millions of investors and traders, and for quite a few reasons, at that.
Binance was busy in its short lifetime, and especially in 2019. It was working on developing its ecosystem ever since it originally emerged, and it did become an ecosystem, going beyond being a simple exchange. In 2019, it launched 3 crypto-to-fiat subsidiaries on 3 different continents — Binance.Jersey in Europe, Binance.Singapore in Asia, and Binance.US in North America. It plans to have at least two exchanges on each continent, thus allowing people to trade on an exchange compliant with their local regulations.
It also launched its own blockchain — Binance Chain — as well as its own decentralized version — Binance DEX. While many are still doubting the true decentralization of the DEX, the fact is that Binance is definitely respecting modern crypto trends, and providing its users with the products they need most.
It also has its own native cryptocurrency, Binance Coin (BNB). The coin became one of the top performers in the first part of 2019, and it offers numerous use cases already, including a major discount on transaction fees within Binance's ecosystem.
The exchange itself is intuitive and easy to use. It features a user-friendly interface, and you can choose two different 'modes' or trading screens. One is called Basic, while the other is Advanced. As the name suggests, the Basic trading screen is designed for basic trading. It is expected to be used by newcomers who are still learning how to use cryptocurrencies. Its main difference, when compared to the Advanced trading screen, is the fact that it doesn't have as many analysis-related tools, so that it would not intimidate or confuse new traders. Still, it is equipped with everything you might need in order to trade within the exchange.
It should be noted that Binance also suffered a hacking attack earlier this year. While the attack was nowhere near the biggest in the crypto industry, it did come as a shock that even one of the largest and most popular exchanges could experience something like that. Binance brushed it off with ease, however, as only one of its hot wallets got hit. The total loss was estimated to be around $40 million, which the exchange covered easily from its emergency fund.
---
Benefits of Binance:
A wide selection of coins and tokens
Numerous trading pairs
Increased security (post-hack)
Its own token which sits among the top 10 cryptocurrencies
An entire ecosystem, comprised of fiat-to-crypto exchanges, its own blockchain, its own DEX, a centralized exchange, and a token-launching platform
Standard fees
Very popular exchange with millions of active users
Located in crypto-friendly Malta
Conclusion
---
In conclusion, we can determine that Binance is among the top exchanges for a reason. It did have its issues, and many would say that it still has quite a few, but its progress is undeniable, especially this year. Binance may return to the position of the largest exchange in the world, or it might not — whatever ends up being the case, it is certainly an exchange worth considering if you are looking for a good place to trade.