Jordan Forex Expo 2018
Jordan Forex Expo 2018
---
For the first time and after the new Forex Regulations AFAQ Group Organizes the 14th Jordan Forex Expo & Award
18 - 19 September2018
Amman – Jordan
---
Jordan is positioning itself as a fnancial hub for the entire region.
New Jordan Forex Regulatory issuance, the authorities (JSC) regulated FX / new gate for the forex companies.
More than 100 stock brokers in Jordan are looking for brokerage providers services in international financial markets namely currencies, commodities & stock indices.

Speakers and participants will focus on the development of the crypto currency and Blockchain sector, its current condition and potential, key challenges, problems and their solutions. The conference will allow the discussion of aspects of digital currency regulation in the country and main areas of decentralized technology integration: government control, fintech, insurance, trading and more.
B2B BROKERAGE EVENT is a series of 20 minute meetings scheduled according to individual firms' availabilities, interests, and goals!
---
For More Information Please Contact Us:
E-mail: suhair@afaqgroupadv.com
Mob: + (962) 79 9141718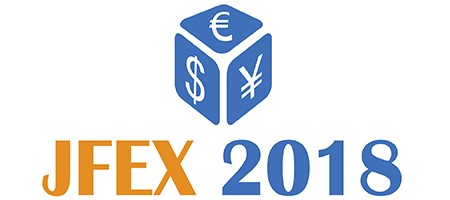 Jordan Forex Expo 2018 is nominated in
We invite the FX community to vote for the industry leaders
---
Top Forex Nominees 2019
We are evaluating and honoring the best forex brokers in almost 30 nominations
Latest Forex Columns
We review the top financial industry events on a weekly basis