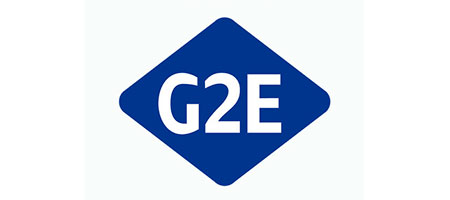 For over 20 years, Global Gaming Expo (G2E) has been the leader in uniting the global gaming community. Whether engaging in-person or digitally, G2E offers industry leaders a productive, educational, and rewarding way to connect year-round. G2E's strong foundation and location in Las Vegas continues to showcase innovation while highlighting transformation in the gaming industry.
Global Gaming Expo (G2E) returned to Las Vegas for its first in-person show after a two-year hiatus due to the pandemic, highlighting the gaming industry's resilience and innovation.
This year, G2E is offering a select number of 2021 education sessions on-demand providing you with even more opportunity into today's trends and operating realties. G2E 2021 education badge holders have access to all on-demand education sessions. Log in using your reference number and email address you registered with to begin watching.
Save the date. G2E will bring the gaming industry together October 10-13, 2022 (Education: October 10-13 | Expo Hall: October 11-13), at the Venetian Expo in Las Vegas.
Experience g2e year-round with g2e digital. G2E Digital is your year-round gaming industry resource featuring the latest innovations, educational resources, and industry trends and topics.
Interested in exhibiting? Make connections, network, and conduct business at G2E.