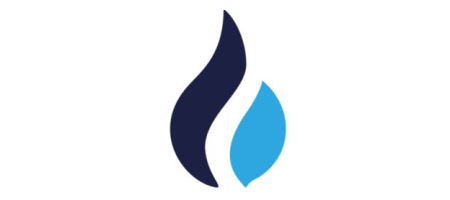 Huobi Global is one of the largest Asian cryptocurrency exchanges, currently domiciled in Singapore, though it was originally established in China. Currently, Huobi Group, the company responsible for the exchange development, is operating in four countries, with its headquarters located in Singapore while the branch offices are in South Korea, Japan, and the US. Huobi also has several compliance services located in Australia, Canada, and Brazil.
According to the company's official reports, Houbi Global accommodates over 5 million users who reside in more than 100 countries.
Huobi Global was founded in 2013 by Leon Li, an accomplished computer scientist who established Huobi Global after parting with Oracle Corporation, where he worked as a computer engineer. Interestingly, Huobi Global is one of the few publicly traded cryptocurrency exchanges; a feat which the company achieved last year after performing a reverse takeover (a procedure that stipulates for the acquisition of a public company by a private one) of Pantronics Holding Ltd, a Hong Kong-based entity that produced electronic products, solenoid coils, and power supplies. Therefore, Huobi Global is fully compliant with regulations in all of the mentioned jurisdictions, though it ran into some problems with the Chinese government in 2017, after the respective authorities had imposed a ban on Bitcoin trading and ICO's, which forced the exchange to halt all Bitcoin-related operations.
At one point in 2016, Huobi Global was the largest digital assets exchange, encompassing more than 50% of global BTC market. However, over time, it lost its dominance, having slid to the 29th position on CoinMarketCap by reported trading volume and 22nd - by adjusted volume. The daily trading volume on Huobi Global is approximately $600 million, while the average weekly volume accounts for $4 billion and the weekly one often reaching $24 billion.
The exchange has its native currency, Huobi Token (HT) which is tradable against other cryptocurrencies or used to cover trading fees. In the latter case, the user receives a substantial discount, a scheme that's been propagated by Binance and a host of other cryptocurrency exchanges. Moreover, Huobi Global has recently introduced HUSD, a universal stablecoin backed by the US Dollar. As of now, Huobi Global allows for 529 trading pairs comprised of 225 crypto assets.
Like any reputable crypto trading platform, Huobi Global provides an option for margin trading with the standard leverage ratio of 5:1. It should be noted that margin trading is available only to the traders with the Huobi.Pro account. The daily interest rate on margin trading is established at 0.1% per day for all cryptocurrencies except Bitcoin Cash, Litecoin, Dash, and several others, leveraging which would require paying the interest rate of 0.2%.
Huobi Global also has a derivative market (Huobi DM) with the flexibility of leverage ranging from 1x to 20x, though it is available only for traders from the limited number of countries. As for the order types, Huobi Global has the usual buy/sell orders as well as stop-limit orders, which could be immensely useful in stop-loss and stop-profit scenarios.
---
Benefits of Huobi Global
The platform is localized to French, Russian, German, and eight other languages.
Traders funds are kept in cold wallets, and the exchange also possesses a security reserve fund of 20 thousand BTC.
Huobi Global offers probably the most extensive set of trading indicators from Moving Averages and Bollinger Bands, popular among all crypto traders, to the more sophisticated ones like Ichimoku Cloud and Chaikin Money Flow.
The platform imposes a flat fee of 0.2% for makers and takers for spot trading while Huobi DM provides for different free structure: 0.02% - maker, 0.03% - taker, and 0.05% - delivery fee.
Huobi Global has the Investor Protection Fund, which is supplied quarterly by as much as 20% of the platform's profits.