Top Forex Blogs to Follow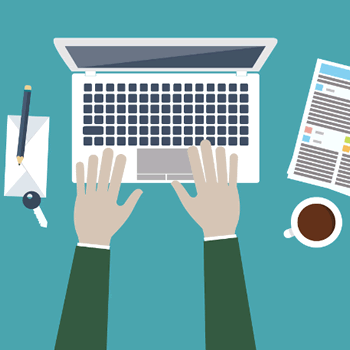 If you are interested in the Forex market, you, probably, have heard about best trading blogs of top Forex bloggers. The most recent entries are posted at the top of the main page of popular, and therefore relevant information is always at hand. One of the top Forex blogs is always a source of useful information, in some cases even more relevant than one that appears on professional company sites and portals, dedicated to the problems and peculiarities of the Forex market. This remark alone is enough to start with studying the popular blogs of top forex bloggers on a regular basis, enhancing your expertise and gaining knowledge, not only theoretical but also practical, which is in demand here and now.
Besides, it seems advantageous to subscribe to a special mailing list of the top blog, in which you can get helpful information, news and tips on strategies, the use of additional programs and so on. You only need to follow the updates of the top forex blogs.
There are many websites and blogs dedicated to Forex in the Internet network. However, in regard to the trade in the Forex market, one of the basic rules can be formulated as follows: don't waste your time reading inane and pointless posts. That's why, without claiming absolute innocence, we present an indicative list of English language best Forex blogs, that we can recommend as the valuable source of information about the market, educational technology, philosophy of trade.
Below is the top 10 forex blogs list (in our view), including blogs where every trader can find answers to most of his questions. Accordingly, the authors of these blogs are, in our opinion, the top forex bloggers and authoritative experts in this field.
1. Kathy Lien – Head of currency research at Global Forex Trading (GFT). Technical and fundamental analysis, forex signals and strategies.
2. Daily Price Action: Building a strong foundation as a Forex trader is the key to long-term success. After all, you have to learn how to crawl before you can walk.
3. Currency Thoughts: Larry Greenberg presents forex news from different countries and markets all over the world, analysis of current events.
4. Forex Blog: The author of this blog is called Andrei. Since 2006. Here you can find forex news, updates on forex software, technical lines.
5. Trading NRG: Lior Cohen gives analysis, forecasts, news and more, about everything related to oil, gold, commodities.
6. Francesc Riverola: CEO of FXStreet provides actual forex industry news and detailed statistics.
7. The Forex Articles: James Wooley describes forex strategies, shares forex trading ideas.
8. Trading U Chicago Blog: Jay Norris writes about psychological effects of forex trading, trading patterns, technical analysis and much more.
9. Winners Edge Trading: Casey Stubbs at Winners Edge Trading, with an analysis of the top currency pair: EUR/USD.
10. Forex Crunch: fundamental & technical analysis, important industry news, posts on related trading issues. It is maintained by Yohay Elam since 2008.
In the Russian language blogosphere the following top forex blogs can be indicated:
1. Forex blog – Forex trading blog for beginners and those who have just started to be interested in Forex. This blog is totally dedicated to the Forex market, and contains articles starting with the most common errors of new traders to trading psychology.
2. Blog of the trader on the American stock exchange. Express trading, auction results, demo access to the exchange market.
3. Blog Forex trader. Forex strategy, Forex expert advisors, Forex Indicators, Forex Analytics, webinars, Price Action, VSA, lessons on MQL. This resource contains not only a lot of training for Forex, but also a large number of trading strategies, indicators and expert advisors. Most of the articles of this blog are accompanied by quality videos in HD format, where the author shows how it all works in reality.
4. In the maze of the market. Diary of a trader – Forex, NYSE. The purpose of the blog is to show the possibilities of online business in the Internet network, including information about trading in the FOREX market and the stock market of the USA.
5. Blog of the trader Stanislaus Bernuhov, which trades futures and currencies. Experience, psychology of a trader, successful techniques and tactics.
Motivational structure of maintenance the blog of the top forex bloggers is multicomponent (self-development, systematization of the accumulated information in the form of a database), however, as the main factor motivating the trader to do this, we can indicate the desire to have significant numbers on the access counter and, consequently, to obtain additional income by writing posts focused on search queries (what is called SEO articles). Each trader trades through a particular broker, having an affiliate program. Usually, in the popular blog we can track the "refrain", containing recommendations for the blog visitors to use the services of this or that broker. Within the framework of the affiliate program the broker pays the blogger for such a recommendation the percentage of the commission received from the referred customer.
Attracting of traders to the affiliate program (by the way, we recommend you to choose a reliable broker, who has decent commissions and stable payments), selling your training course or paid consultations – all this helps to create not time-consuming but permanent source of income.
Some traders become managers of PAMM accounts and share not only their trade results, but also give a description of the trading strategy on the blogs. Thus, investors get the answers to their questions, as well as additional guarantees for the preservation and enhancement of their funds.
From technical point of view creation of a blog is easy – free engine WordPress and lots of free information in the network contribute to this. Another thing that you need to perform at the first stage – to make a little (or a lot) of efforts to fill the blog with relevant and interesting information, to promote it, etc. But, believe us, the effort will pay for itself many times, and you will gain profit almost on autopilot for a long time, not to mention the fact that the blog maintenance itself is captivating.
Generally speaking, the Forex blog maintenance is very fascinating and useful thing, and in the future – even beneficial. Therefore, evaluate prospects and make a decision about joining the blogosphere of practitioners-Forex traders – as an active reader or in the expert-analyst status!
Notes: This article provides links to blogs, and as we share the concepts of blogs and websites, it should be noted that the Internet presents a significant number of noteworthy sites. However, their consideration is beyond the scope of this article. The list of top blogs is provided solely and entirely in accordance with the personal opinion of the author. This article was not paid for by any interested parties. The order of presentation of the resources in the list is not determined by any internal system of prioritization.
Related Columns
The Worlds three Most Successful Forex Traders Ever
Whether you are new to trading Forex or an old hand at the currency markets, you are likely to share one key aspiration. One way to improve is to learn by example and to look at some of the most successful Forex traders in the world. In this article, you will learn about what the top Forex traders in the world have in common and how those strengths helped them to make huge profits. While you may have read about the statistics thrown around; suggesting that the ratio of successful Forex traders to unsuccessful ones is small. There are at least a couple of reasons...
The Pound Tumbles in delayed reaction
The Pound Tumbles in Delayed Reaction, as May gets Green Light from Parliament to Trigger Article 50. This has, so far, been a mixed week of good and bad news for Theresa May. The good news was that on Monday of this week she received the green light from parliament to trigger Article 50. The bad news was, however, very bad news indeed, after Scottish First Minister Nicola Sturgeon signalled the start of a legal process for an independence referendum. This quickly resulted in the pound tumbling against all of its Group-of-10 peer currencies...
---
Forex Awards live updates from iFX EXPO Asia 2017
Here today at iFX EXPO Asia 2017, taking place in Hong Kong, FX industry experts are gathered to answer burning questions. How to market electronic brokerage and succeed in China? What are the hottest trends in todays Forex trading when it comes to technology? How to deal with new regulatory demands imposed on forex brokers? What new opportunities does MetaTrader 5 give to FX business operation? These and many other hottest issues are now being discussed by forex industry professionals at the Hong Kong Exhibition...
Will 2017 be the Beginning of the End of the EU?
The UK is not going to leave the European Union. Of course, not. We are inextricably wound up with Europe. In terms of culture, history and geography, we are a European nation. Nick Clegg, British Liberal Democrat politician - 2010 to 2015 in the David Cameron coalition ministry. A special report on the current state of the EU and what could be in store, for the EU in 2017 - post Brexit and Trump and the rise of the EU populist movements, by Victor Romain, for Invest Ratings....
---