Top Ten Financial Events for October 2017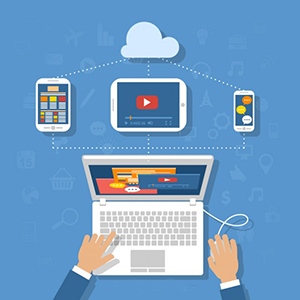 By Victor Romain, for forex-awards.com
---
8th – 10th October 2017: CFO Summit
The 33rd CFO Summit will be running this year October 8-10 in Irving, Texas. Do not miss the opportunity to meet face-to-face with CFOs from the largest organizations across the United States.
8th – 12th October 2017: GITEX 2017
GITEX Technology Week is a game-changing, must-attend event located in Dubai – the world's fastest growing technology hub on the planet.
For over 37 years, visionaries and tech pioneers have been descending on Dubai to witness first-hand the technology that is set to inspire generations and change the world around us.
Why Dubai and why GITEX?
Dubai is a city that makes brings the future into the present. Supported by a visionary Government, Dubai is a city of firsts through funding the advancement of research & development of innovative technology and bringing real life applications of technology way before many other cities – this means Dubai is doing things way before anyone else.
10th – 11th October 2017: ATM & Cyber Security 2017
ATM & Cyber Security (formerly 'ATM Security') is the world's leading conference focused on physical and logical ATM security. The event attracts over 340 delegates, representing more than 140 organisations from over 40 countries worldwide.
The event comprises a speaker programme containing important contributions from retail banks, law enforcement agencies, hardware and software providers and industry bodies. This is complemented by a vendor technology exhibition area where delegates can view the latest ATM security products and services, share ideas and experiences and network with colleagues in the industry. The event focuses both on physical ATM security and newer cyber and logical security threats.
Last year's conference was attended by 331 senior executives from 146 organisations based in 40 countries – click here to view further attendee demographics information.
The 2017 speaker agenda is currently under development – in the meantime you can view last year's agenda. You can also get a flavour of the ATM & Cyber Security conference by viewing photos of the last event.
10th – 11th October 2017: Insurance Distribution Forum Middle East
Despite economic headwinds and lower oil prices, insurance markets in the Middle East have remained resilient due to two of the region's largest markets, the United Arab Emirates (UAE) and the Kingdom of Saudi Arabia (KSA), having an excess of US$10b each in gross written premiums — underlining the region's increasing significance to global insurance markets.
As the Middle Eastern markets continue to mature in increasingly competitive environments with price and margin pressures, the relatively low levels of penetration present both a challenge and an opportunity.
The regional penetration rates remain lower than in most of the world's emerging markets despite showing an impressive double-digit growth rate in the last five years.
Despite these conditions, the insurance industry is growing at a faster rate than the rest of the economy. In keeping with the robust growth pace of this sector in the region, The Insurance Distribution Forum Middle East 2017 will define the key issues that are driving the region's insurance penetration rates along with highlighting the strategies for success in this sector.
Event Topic Highlights
Distribution Regulations, Life & Family Takaful Distribution Strategies, Multichannel Distribution Strategy, Retail Insurance In GCC, Analytics Infrastructure.
Speakers at the Event
Stefano Nalin Chief Distribution Officer Al Rajhi Takaful KSA Atinc Yilmaz Chief Executive Officer Marsh Emirates Insurance Brokerage LLC UAE Kamal Chhabra, President – Life, Affinity, Bancassurance & Personal Lines, Union Insurance– UAE Tabrez Farooquee, Head of Bancatakaful & Marketing, Takaful Oman Insurance SAOG – Oman David Harris, Director – Distribution, RSA Insurance United Arab Emirates & Bahrain Aman Pal Singh, Head of IFA Business, Metlife – Gulf UAE.
9th – 10th October 2017: LendIt Europe 2017
Europe's Largest International Lending & Fintech Event LendIt Europe 2017 packs more content and networking opportunities than ever before into two full days. This year's conference features over 150 speakers, more than 120 thought-provoking sessions, and will be held in one of the largest expo halls in Europe with over 70 exhibitor booths.
13th October 2017: Private Banker International: Global Wealth Summit 2017
Awarding the leading Global Private Banks and Wealth Management Companies Supporting the sector in differentiating proposition, navigating digital integration and securing engagement from future customers Private Banker International Global Wealth Summit and Awards brings together the worldwide leading Private Banks and Wealth Management Companies to address key industry issues in the daytime Summit and celebrate the leading sector initiatives in the evening during an Awards Gala Dinner.
This prestigious, leading industry event has been celebrating the best and most innovative institutions and projects for 26 years and is hosted by the renowned publication Private Banker International.
The 2017 event will take a deeper look into core themes including proposition differentiation in the face of new disruptive competitors, customer engagement now and in the transfer of wealth, practical digital integration all in the setting of regulatory compliance.
16th – 19th October 2017: Sibos 2017 Toronto
Headquartered in Toronto, Canada's financial sector is recognised as one of the world's strongest. In 2014, the country's banking system was ranked #1 in the world for financial strength by Moody's. Toronto's reputation and its financial institutions are underpinned by Canada's ranking as the world's soundest banking system six years in a row by the World Economic Forum (2008-2013).
A multilingual, multicultural, and diverse talent base powers the city's flourishing financial services industry – with its population speaking over 100 different languages. The name 'Toronto' derives from Native American language, and the city is a patchwork of former colonial villages, featuring a number of historical sites.
Toronto to this day remains a mosaic of many cultures, which span Europe, the Americas, Asia, Africa and the Pacific. A celebration of innovation Toronto also boasts an innovative economy. More than a quarter of all Foreign Direct Investment (FDI) in financial services is related to FinTech. R&D activity is greater than in any other single jurisdiction in Canada.
The city's mix of stability and innovation ensures that Toronto is the ideal host for Sibos 2017, as thousands of delegates come together to discuss the future of the industry. This will be the second Sibos to take place in the city, following its successful debut in 2011.
Sibos will be held in the midst of significant celebrations, with 2017 marking Canada's 150 year anniversary. The Metro Toronto Convention Centre is well-suited to an event of Sibos' scale. As the only venue to have hosted both a G20 and a G7 summit, it's used to welcoming leaders from around the world.
The team is comprised of top-class event professionals, from highly-rated convention services staff to an award-winning culinary team. A city of opportunities the convention centre is within a 10-minute walk of most of the city's major attractions.
It's served by convenient and accessible transport links, so delegates will have the opportunity to explore Toronto's avant-garde architecture and bustling shopping districts. At night, the city comes alive with a wide range of arts and entertainment that reflect the myriad cultures. The famous harbour front cityscape, set against Lake Ontario, is dominated by the CN Tower – the tallest free-standing structure in the Western Hemisphere.
18th October 2017: Alternative Investing Forum
The Alternative Investment Forum is returning for the 9th year in London to bring together a diverse range of investors, funds and service providers; for a dynamic two days of 1:1 meetings and in-depth presentations on the latest market trends in timberland and agriculture investments.
With key themes including sustainable and impact investing, the impact of climate change and liquidity risks. The dual focus on timber and agriculture enabled investors to discover the complementary role these assets can play in a portfolio and to spot the best ventures available in both.
The 2017 programme aims to stay abreast of the latest trends and challenges of investing in this space. This allows the exploration of challenges and emerging opportunities to both diversify your portfolio and achieve healthy returns.
Participants in the 2017 programme include: World Bank, FAO of the United Nations, European Bank for Reconstruction and Development (EBRD) and many more.
18th – 19th October 2017: European Banking Forum: Technology, Security & Risk 2017
As the banking industry continues to face growing pressures both from customer expectations and ever-tightening regulations. With the advent of disruptions through the growing prominence of Fintech firms it has never been more important for banks to hit the right balance between digital innovation and security.
The European Banking Forum offers a platform for discussing and sourcing solutions to these challenges. Placing you face to face with the key decision makers across the banking sector, EBF ensures you can deliver key solutions to the functional and strategic security problems facing the banking industry today.
Key agenda highlights 2017
Evaluating IT Risk; Staying Ahead of the Curve to Plan for the Future Working Together to Combat Evolving Cyber Threats Technology Spotlight – Trends in Email Attacks & Fraud Examining Third Party Cyber-Security and Steps for Implementing a Risk Based Approach
Case Study
How the Royal Bank of Scotland Designed a First Class Operational Risk Framework to Drive Informed Decisions Building a Fortress: Strengthening Internal and External Securities.
Key Speakers 2017
Poul Otto Schousboe, Chief Information Security Officer and SVP, Danske Bank Wim Bartsoen, Head of Information Security Governance, BNP Paribas Troels Oerting, Group Chief Security Officer (CSO), Group Chief Information Officer (CISO), Barclays Stéphane Nappo, Global Chief Information Security Officer & Board advisor, Société Générale Hanne M. Hansen, Leader of Leaders, Nordea Group Mark Cooke, Global Head, Operational Risk, HSBC.
18th – 19th October: the Gibraltar International Fintech Conference 2017
Venue
The Sunborn Yacht Hotel, Gibraltar Dates: 18th – 19th October 2017 We welcome a number of the World's leading FinTech companies and CEOs to Gibraltar for the 1st International FinTech Conference to be held at the prestigious Sunborn Yacht Hotel.
24th – 25th October 2017: North Africa Future Banking Forum 2017
Egypt's current financial inclusion is low with an estimated 14% of Egyptian adults having bank accounts. Mobile banking is expected to enhance deposit growth as banks' penetration of the bankable population deepens.
With more than 85% of the country's population lacking access to formal banking products and a mobile penetration rate exceeding 100%, processing payments can be the first entry point for the unbanked to engage with the banking system. It is estimated that about 94 % of financial transactions in Egypt are done using cash. And only about 35 % of the 82 million Egyptians have access to a bank account.
The North Africa Future Banking Forum (24 – 25 October 2017, Cairo, Egypt) will focus on the key themes shaping the future of the region through a number of engaging sessions with several networking opportunities with industry professionals, leaders & experts.
Event Topic Highlights
Financial Inclusion, Fintech Ecosystem in The Egyptian Market, E Wallets, Mobile Banking, Retail Banking Strategy, Cyber Security, Risk and Compliance Speakers at the Event Eng. Khaled El Attar, ICT Infrastructure Director, Ministry of Communications and Information Technology (MCIT).
Speakers
Frederic de Melker, Head of Retail Banking and Wealth Management Retail Department, Emirates NBD S.A.E. Abeer Khedr, Director of Information Security, National Bank of Egypt Tarek El-Sherif, Head of Information Security, Al Ahli Bank of Kuwait – Egypt Walid Nagy, General Manager Retail Banking, National Bank of Kuwait – Egypt Dr. Sherif Hashem, Vice President for Cybersecurity, National Telecom Regulatory Authority.
23rd – 27th October 2017: Hong Kong Fintech Week
Key themes include start-up funding to IPO, China Fintech, Blockchain and artificial intelligence, cybersecurity, RegTech, InsurTech and WealthTech, plus Belt & Road. Hong Kong Fintech Week will have the active involvement of the local regulators, while the city's Fintech accelerator programmes will also come under the spotlight.
22nd – 25th October 2017: Money20/20 2017
Money 20/20 organizes the largest global events enabling payments and financial services innovation for connected commerce at the intersection of mobile, retail, marketing services, data and technology.
With 11,000+ attendees, including more than 1,700 CEOs and Presidents, from over 4,500 companies and 85 countries at its 2016 U.S. event, Money20/20 is critical to realizing the vision of disruptive ways in which consumers and businesses manage, spend and borrow money.
Money20/20 will be held at The Venetian in Las Vegas, October 22-25, 2017. ​
In just five years, Money20/20 fundamentally disrupted the status quo and established an entirely new and ground-breaking scale and standard for industry events.
29th – 31st October 2017: 3rd International Funds Summit
The 3rd International Funds Summit The 3rd International Funds Summit in Cyprus has been meticulously structured with the professionals' needs and wants in mind, by providing ample time and natural situations for networking, all fostered by the Mediterranean island's generous hospitality.
Our objective is to provide the perfect environment for our delegates to enjoy knowledge and experience transfer through intimate conversations, interactive panel discussions, and first- class presentations at a world-renowned gathering of industry professionals and thought leaders.
The topics
Regulatory Developments in Europe Regulation, Compliance and Fund Administration Issues Financial Technology Fundraising Asset Management and Asset Allocation Megatrends Privacy and Data Protection.
The event organisers
The Summit is organised by the Cyprus Investment Funds Association (CIFA) and IMH, supported by International Capital Market Association (ICMA) and Invest Cyprus, and takes place under the patronage of the President of the Republic.
Event venue
This three-day event will take place from 29-31 October 2017 at the luxurious 5-star Grand Resort Hotel in Limassol, Cyprus. (Source: Fintech Finance)
Related Columns
---
---