Best Forex Books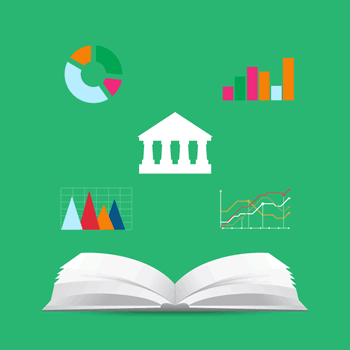 The benefits of a good book for traders are endless – new knowledge, experience of battle seasoned colleagues, and innovative ideas. The best trading books by itself can't make you rich and successful, it contributes to determination of the way to your further learning and self-improvement. Reading best books on Forex trading should be approached comprehensively, it is recommended to makes notes of appropriate points, calculation formulas, factors that cause fluctuation of exchange rates and everything that might be useful for future work.
The entire complex of top literature sources on the Forex market can be divided into two groups: literature, forming a general idea about trading on the Forex market, written in encyclopedic manner, and popular books on specific issues. Further classification involves an impressive range of applicable criteria, such as day trading books or books on fundamental analysis or books on technical analysis or some other kinds. Let us specify some of them.
First, specificity of the analyzed markets (stock market, Forex, options).
Second, methodology (methods of technical or fundamental analysis, intraday trading or long term investing, wave analysis, or point and figure charting, etc.).
Third, depth of detalization (description of general trade principles or a particular trading method or description of the specific trading strategies with comprehensive explanation of the rules of entry, exit, lot amount, etc.).
Some popular books are written as the description of the author's trading strategy, specific software packages. The last type of best trading books for Forex traders is captivating in its specifics, but it should be borne in mind that without knowledge of the general principles and other methods you will not be able to develop and modernize the system under changing market conditions.
Selection of literature for new and experienced traders differs significantly. The relevant Forex books for beginners are of vital necessity, as they have to learn the basics of Forex before proceeding to real trading. For an experienced trader with extensive theoretical and practical knowledge it will also be useful to track down information, appearing in new editions. Such branch of knowledge, as Forex market trading, is characterized by high dynamics of development: new strategies, techniques, analysis, trading platform, expert advisors and indicators.
While reading best forex trading books you need to be constantly aware of innovations, to improve skills in order to trade more efficiently. If we are speaking about Forex trading books for beginners, they, first of all, should be easy-to-follow. Of course, you will not be able to work effectively in the Forex market without the knowledge of many specific terms and concepts (for example, lot, spread, leverage) and best trading books will help you to get all the necessary knowledge.
So, let us specify those top 10 forex books, which, in our opinion, can serve as a good start on Forex or clarify some theoretical or practical aspects of the trading mechanism. A description of the literary source is given according to the following pattern: author, title, summary, strengths/weaknesses, recommendations for the training level of the intended audience.
1. E. L. Neiman "Small encyclopedia of trader" This popular book is one of the best trading books and forex books for beginners. It may be attributed to the series "little bit of everything". Describes the basics of fundamental and technical analysis. Contains useful information on trading psychology. Due attention is given to risk management. To use this book effectively you should have basic knowledge about the market.
Fundamental analysis lets you predict price movement, having regard to macroeconomic statistics, economic and political news of the countries which currency is traded on the Forex market. The books, covering fundamental analysis, familiarizing currency traders with the financial markets mechanism, that they can't see just analyzing graphs of exchange rates on the screens of the terminals. Fundamental analysis establishes the relationship of exchange rates with the economic situation and competitive position of the trading countries, explains the objectives and instruments of monetary policy of Central banks, shows the relationship between various financial markets, the reasons of their ups and downs. Among the most famous and popular best books on forex trading on fundamental analysis, we can note the following works: A. Damodaran "Investment fables – exposing the myths of win-win exchange strategies", D. Greenblatt "The Little Book That Beats the Market", S. Cottle, R. Murray, F. Block "Securities Analysis by Graham and Dodd", L. Levy, J. Linden "Backstage Wall Street", Frank Knight "Risk, uncertainty and profit", Richard J. Teweles "Stock market" and others.
Technical analysis is the method of price forecasting and market movement based on price history with construction of charts. It's statistical-mathematical analysis, which assumes that prices are characterized by directional movement, history repeats itself, and the market movement considers everything. There are many tools and techniques used to conduct technical analysis of the market. In addition to above mentioned work of E. L. Neimann, here we shall note the following books on technical analysis: D. Schwager "Technical analysis. Full course", A. Ehrlich "Technical analysis of commodity and financial markets", J.J. Murphy "The Visual Investor", R. Bensignor "New thinking in technical analysis", Cornelius Luca "Technical Analysis Applications in the Global Currency Markets", Michael Kahn "Technical analysis", T.R. DeMark "The New Science of Technical Analysis", C. LeBeau and D. Lucas " Technical Traders Guide to Computer Analysis of the Futures Markets" and others. These are the books that describe all the intricacies of technical analysis, analysis tools and their use.
2. S. B. Achelis "Technical Analysis from A to Z". This book is written by the author, who is the development engineer of the famous program Metastock, which on its own speaks a lot. There is nothing superfluous in this book. The scheme of presentation is the follwoing: the indicator, definition, interpretation, example, calculation (formula).
3. J. J. Murphy's "Technical analysis of the futures markets: theory and practice". You should pay special attention to this book, as many authors are using it for writing their own works, and it is considered to be one of the best books for traders. It is no exaggeration to say that this is the first and one of the most complete books on technical analysis. A huge plus is the simplicity of presentation.
4. B. Williams "New Trading Dimensions: How to Profit from Chaos in Stocks, Bonds, and Commodities". Very original and interesting book. It will just suffice to mention one statement: "Technical analysis doesn't work". It contains very detailed description of trading on the basis of fractals and the "Alligator". The book provides clear and complete algorithm for making financial decisions. A large amount of theoretical material (chaos theory, information theory) may be attributed to disadvantages.
5. R. Fisher "Fibonacci Applications And Strategies For Traders". If You are familiar with the Elliott wave theory and would like to explore it in more details, then this book is for you. Operation with 5 wave pattern, corrections and many other issues.
6. Yuri Zhvakolyuk "Intraday trading in the Forex market". The title of the book speaks for itself. The main attention is paid to the technical analysis and Japanese candles in particular. There is no a word about the fundamental analysis. Of course, intraday trading is not based on fundamental analysis, but it is worth to mention its impact on the prices movement within a trading day (for example, decisions on interest rates). The book will be useful to the traders who know the basics of trading. I do not recommend this book for beginners.
Among the most popular day trading books that describe the specifics and strategy of day trading in the foreign exchange market we can name the following works: Larry Williams "Long-term secrets to short term trading", Kathy Lien "Day Trading the Currency Market", Van K. Tharp's "Financial Freedom Through Electronic Day Trading", Wolff K. "Momentum Investing", L.B. Raschke "Swing Trading: Rules and Philosophy", Farrell, K.A. "Day Trade online", Friedfertig M., West J. "E- intraday trading".
7. V. N. Lihovidov "Fundamental analysis of global currency markets: methods of forecasting and decision making". In the book the main indicators of economic activity and the degree of their influence on the market are described. A large number of examples is provided.
8. A. Elder "Stocks basics". The book describes one of the famous trading strategies – the "three screens". Much attention is given to technical analysis, but of most interest are the chapters on the psychology of trading. The author is not only trading on the stock exchange, but is a practicing physician. The book will be interesting for any trader regardless of level of knowledge.
9. S. Nison "Japanese Candlestick Charting Techniques: graphical analysis of financial markets". The book contains detailed explanation of rules of the Japanese method of technical analysis application. Today this method is widely spread. This is one of the best forex books on "candles".
10. Alex Nekritin and Walter Peters "Naked Forex: High-Probability Techniques for Trading Without Indicators". The book contains description of trading methods based on the analysis of price charts without the use of complex mathematical or graphical models. All is very simple and understandable.
In this article the author has made an attempt to represent the general overview of best books on forex trading, focusing on such fundamental aspects as the technical analysis and fundamental analysis, day trading, and of course on training for beginners in the Forex market. Studying this work will allow the trader to form an idea about the foreign exchange market and to use the information obtained in practice, when managing his account.
We wish you success in trading!
Notes; The sequence in which the literature sources are described, is random and limited. All evaluations, qualifications, conclusions and recommendations given in this article about best books for traders do not claim to be scientific or absolutely objective and are formed on the basis of professional experience, knowledge and skills of the author. This material reflects solely the author's point of view on the covered issues and cannot be considered as the paid expert opinion.
Related Columns
---
---