Top Gambling Expos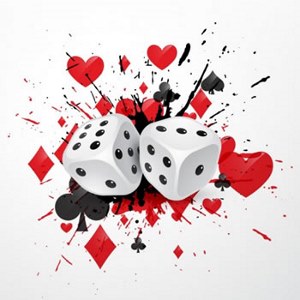 The gambling world is going through a period of change. On the one hand, the regulators are introducing new control measures, on the other – the operators turn to the online environment trying to attract Generation Y players. In the highly competitive gambling industry of today it is vital to stay on top of trends. Forex-Awards has looked thought the world event calendar to find the best gambling expos, where you get hands-on experience of top industry technology, network with experts and answer the questions: "What's the next gen casino is all about".
---
Attend The TradersEXPO Las Vegas and you'll have the opportunity to meet with the best trading experts in the world! From November 2-4 you'll learn proven trading strategies and ideas from new speakers such as John Netto, Jack Crooks, Denise Shull, and many more! With NEW topics such as trading cryptocurrencies, global macro trading, and trading in the age of fake news, more hands-on training, and more networking opportunities this event could spell the difference between a win or a bust to your year-end trading profits.
Inside the large Interactive Exhibit Hall for active traders, you'll have access to the newest trading tools, including a NEW fintech pavilion, where you can test-drive products and services for yourself. Stay on top of your trading game and reserve your free spot to attend today!
Date: November 2-4, 2017
---
Launched 5 years ago, the Business Awards of Macau continue rewarding achievements and cultivating new talent across all industries. It brings the who's who of Macau's business community, individuals and corporations who have demonstrated strong commitment and determination to drive the city expansion forward. In its 5th year, the Business Awards has reached a certain maturity and it is already an important part of the business community annual agenda. Local companies and professionals from different industries use the awards gala ceremony as a platform to share publicly their annual achievements and incite essential values like social responsibility and environmental care.
With 11 categories, candidates can align their message and objectives with the award title of their choice; from Most Valuable Brand or Leading by Example, to Innovation and Entrepreneurship. The Business Awards of Macau aims to continue growing as one of the main recognition programs in the region, which shows a different aspect of Macau's progress.
Date: November 24, 2017
---
The only event of its kind, The Matchbook Traders Conference unites the most influential people in betting. From leading academics to legendary gambling icons, meet the individuals that are shaping the future of betting.
Started in 2015, the first ever Matchbook Traders Conference took the stage to a sold out crowd. Proving to be a winning concept, the event was named in the Top 10 Global Gaming Conferences by Calvin Ayre, and earned a 90% approval rating from delegates, with 9 out of 10 delegates stating they would recommend the event to a friend.
The 2017 event is gearing up to be bigger and better. We are busy working on putting together a diverse agenda, bringing you some of the best educational content in sports betting. Check back soon for updates.
Place: London, UK
Date: November 1, 2017
---
BEGE Expo is the most important gaming and entertainment exhibition in the Balkans and Eastern Europe. The event is business oriented and provides opportunities for commercial contacts and presentations of products for the leisure, gaming and entertainment industry as well as technology products for optimizing operational, management and control processes. BEGE welcomes manufacturers, vendors, operators and representatives from related industries looking to be accustomed to the latest trends and technologies in tourism, entertainment, gaming and vending industries and to establish new business contacts. Join us for BEGE's 10th anniversary.
Date: November 22-23, 2017
---
6,000 delegates, 200 sponsors and exhibitors, 100 speakers - enjoy making money this year at SiGMA17. The organisers have outgrown the InterContinental arena and are moving to the MFCC - the Malta Fairs and Convention Centre, creating an igaming village atmosphere with six themed bars, three themed restaurants and two large themed lounge areas.
In an unprecedented move, the organisers are flying to SiGMA a whopping 1,000 delegates, no expenses saved - 500 affiliates and 500 C-level executives - keeping both operators and B2B exhibitors busy signing new deals. From affiliates to operators and B2B, startups and investors as well as a careers convention: SIGMA17 ticks all the boxes.
Date: November 22-25, 2017
---
ICE Totally Gaming is the only B2B gaming event that truly brings together the international online and offline
Place: ExCeL London, UK
Date: February 6-8, 2018
---
The iGaming Super Show 2018 is taking place on the 17th - 20th July 2018. The 2017 event attracted 4,718 delegates from all sectors of igaming. The event continues to be the biggest dedicated igaming exhibition and conference for the industry and is guaranteed to meet your needs from a networking, education and business perspective. The iGaming Super Show has eight events in one location including dedicated payments, lottery, regulation and compliance, sports betting, financial and affiliate events.
Date: July 17-20, 2018
---
Expo 24 Romania organize the 12th Edition of Entertainment Arena Expo, the Romanian international exhibition for the casino, betting and entertainment industry, that will have gathered producers and distributors of the casino games, roulette, jackpots, slot machines, betting, online gambling, casino furniture, lottery and generally speaking anything related to the entertainment chapter.
The event will be held for 3 days, between 3rd to 5th September 2018 at Romexpo Fair Ground in Bucharest.
A full offer of gaming products and services will be present at EAE, to cover the requested field by professionals from the casino industry who will attend. A series of seminars and conference will be organized to keep informed the key people from the industry with the latest legislation topics and other important issues.
EAE brings as exhibitors the key companies from the offline and online gaming sectors and visitors from Romania and around the world, as 20,3% of visitors are foreign visitors. The organizers invite you to take a part in EAE 2018, to don`t miss your chance to get new clients and to find new partners in a growing industry.
Date: September 3-5, 2018
---
The gaming and amusement world once again has an appointment at Rimini Fiera for the trade's reference expo, Enada Spring from 14th to 16th of March 2018, for its 30th edition, the most important expo for southern European trade members. Organized by IEG Italian Exhibition Group and promoted by SAPAR, Italian Association of coin-op entertainment machines, with the support of EUROMAT and in collaboration with the main trade associations.
Enada Spring involves the whole chain of the game, and features a showcase of everything new in this sector; from products, to technology and services from the most important Italian and foreign companies, useful for updating trade members' knowledge: new slot machines, VLT and video games, but also pinball machines, billiards, table soccer and all the equipment for amusement, including technology, payment systems, furnishing, fittings and services for amusement arcades and bingo halls. Plus a complete range of proposals regarding online gaming, mobile gaming and gaming facilities offered by Web licensees.
Being attended by more than 25,000 professional visitors, which confirms its role as a leading expo and that represents a reference point for gaming trade members' business and an opportunity for networking and discussion not to be missed.
Date: March 14-16, 2018
---
For the first time, the Principality of Monaco, historically renowned for its prestige and its casinos, will welcome World Gaming Expo (WGE), the first gaming professional trade show taking place from 6 to 8 December 2017.
This unique concept will gather professionals from all over the world in the gaming Industry to showcase new products and services and exchange with experts in the field.
WGE 2017 will address the challenges and new trends in the industry covering the evolution of iGaming, the financial trading, the new payment methods, the new gaming markets, customers' demands and expectations.
We look forward to welcoming you at the World Gaming Expo from 6 to 8 December 2017.
Date: December 6-8, 2017
---
ViGE (Vienna International Gaming Expo) is a unique yearly event which aims to bring together the online and land based gaming industry from all over the planet and help them reach a global audience.
ViGE2017 has set a milestone for industry related events in Central Europe and built a meeting ground for networking and deal making while also being a hub for the gaming industry, regulators, third parties, media and industry leaders.
The quality and quantity of the audience is of the highest standards and the inaugural edition recorded well over 500 registrants from 47, not to mention the fact that it has opened a whole new market for the industry in terms of networking and business development opportunities in Austria and surrounding regions.
Date: to be defined
---
From mega-company consolidation to hi-tech innovations, the gaming industry is evolving and changing in new ways every day… and now so is the Casino Marketing Conference. At the new Casino Marketing & Technology Conference you will be immersed in all aspects of gaming promotions and marketing initiatives including the latest technical innovations and advances that support casino marketing goals with technology.
For over 10 years you have known Casino Marketing Conference as the only hard-hitting, straight-talking senior level marketing conference out there. We have now expanded this one of a kind conference to include:
Learn about premier marketing and technology insights, innovation updates and real world strategies demonstrating the use of technology presented by best and brightest in the industry.
Experience first-hand the latest and greatest technologies and marketing concepts that progressive minded vendors have to offer in the exhibit hall
Make powerful connections in several excellent networking events, award ceremonies and product competitions.
Technology and Marketing go hand in hand. Now you and your team can learn real world solutions, gain a competitive advantage and make the right connections at one event, the new Casino Marketing & Technology Conference and take advantage of this truly one-of-a-kind event in the gaming industry.
Date: July 17-19, 2018
---
Trends and technologies in the gaming industry are rapidly evolving with new opportunities and challenges coming with them. Attending the Totally Gaming Summit will help you to put yourself at the forefront of the industry, ready to capitalise on these opportunities and surmount any new challenges.
Over three days of practical sessions, expert advice, inspirational case studies, and networking opportunities, you will be able to learn from and connect with your peers and other industry experts.
Join your gaming industry colleagues in Tallinn, one of Europe's hubs of gaming technology, for this must attend event.
Date: October 31 - November 2, 2017
---
The WRB Totally Gaming brand has long been the preferred platform for high-profile Government, Regulators, Operators and Suppliers from across the international iGaming industry to discuss current and future regulation.
Always on the pulse of emerging jurisdictions, WrB's reactive portfolio delivers primary business intelligence into areas such as market entry, growth channels, consumer profiling and regulatory sustainability – a cost effective and crucial knowledge base in a politically fragmented environment.
With briefings across the globe our customers are guaranteed commercially competitive, real-time information to help grow their international presence.
Date: to be defined
---
The iGaming Super Show took place on the 11th - 14th July 2017 and attracted 4,718 delegates from all sectors of igaming. The event continues to be the biggest dedicated iGaming exhibition and conference for the industry and is guaranteed to meet your needs from a networking, education and business perspective. The 2017 edition of the iGaming Super Show had eight events in one location including dedicated payments, lottery, regulation and compliance, sports betting, financial and affiliate events. Stay tuned for 2018 dates!
Strategic conference programme: The iGaming Super Show has 4 conference rooms, 100+ speakers and over 45 sessions. The sessions will focus on finance, management, marketing, legal and technical topics as well as specific conferences such as sports betting, affiliate marketing, lottery, regulation and compliance, payments and financial.
Date: to be defined
---
Global Gaming Expo (G2E) presented by the American Gaming Association (AGA), is the world's largest gathering of gaming professionals.
Global Gaming Expo (G2E) is "the show" in the casino-entertainment industry. The event showcases the technologies, services and products of exhibitors and provides an atmosphere to buy/sell, network and learn.
Largest Gaming Marketplace - Attracting nearly 26,000 gaming professionals, G2E is the place to make connections, network and conduct business.
Innovation Hub - A showcase of new gaming products, technologies and services (e.g. slots, table games, tournament solutions, iGaming, VR, skill-based gaming, systems, security, casino design), G2E is a launch platform for over 450 exhibitors.
Professional Gaming Education - With industry experts on a range of trending topics in the world of gaming, hotel/resorts and non-gaming amenities, G2E is the event that brings relevant education and emerging business opportunities to the forefront of the industry.
Date: October 9-11, 2018
Related Columns
---
---