Forex Brokers for Beginners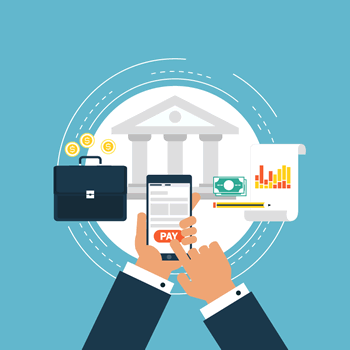 Choosing a broker is an important and sometimes very difficult question, not only for beginners but also for professionals of Forex. Between Forex brokers, a large-scale competition is observed, and they offer a variety of opportunities and benefits. There are several key points, such as regulation, market capitalization, customer support, structure of charges and fees, account types, additional services packages, principles of leverage calculation and margin calls. These parameters speak in favor of reliability and competence of the company. However, the critical moment when choosing a Forex broker for a beginner is to identify the parameters of interest particular for you.
As for beginners, the most important criterion of choosing a broker, which should be taken into consideration, is provision of comfortable environment for learning and gaining practical experience of trading in the financial markets with minimal losses by the company, i.e.: Demo and cent accounts availability; Minimum lot amount; Limits on minimum deposit; Learning the trade; Availability of educational materials about Forex trading on the company's website.
Market analysis suggests that the majority of Forex brokers – dealing centers try to simplify the access to trade for beginners, as much as possible. Everything is done to ensure that trade in the Forex market looked simple, and each beginner could try everything at once, without large investments and extensive training.
Any customer of a Forex broker can open a demo account for learning and practicing and use it for practically unlimited period of time. The only difference of Forex demo account from the actual conditions is that the account is registered in virtual money, as in a computer game. At this time, a new trader receives actual quotes of real Forex market, and all operations of purchase/sale of currencies are performed just like on a standard account. At the first stage, you are provided with possibilities to learn how to work in the trading platform, to build figures of technical analysis, indicators, to get used to the charts, to study the market behavior, to test trading strategies – and all above freely and without risking real money.
You can start to trade on the Forex market using a cent account. The main difference between such accounts and ordinary accounts – the ability to execute very small transactions having a miserable deposit of $ 1-2. Cent account allows you to get the sense of excitement and risk games for real money without risking too much. The trader's training on the cent account will be more efficient and faster.
Speaking about the special conditions offered to new players by brokers, the reference should be made to starting rates for beginners. The broker can establish commission payment only for a profitable trade.
The Internet is trying to obtain capitalization on the popularity of Forex market and offers beginners to buy different training courses. Initially, all this is not absolutely necessary, as there are opportunities of free Forex training for beginners. Basic knowledge, principles, terms, concepts, trading tactics, techniques of market analysis, indicators and much more can be explored on Forex sites. Many companies post video lessons of good quality on their sites and provide video webinars on Forex trading.
It is rather difficult for a new Forex trader to navigate in the nuances of the currency market. Therefore, it is better to choose a reputable broker, the terms of which are quite understandable for you. Reputation for such broker is the most valuable asset. Among the reputable brokers offering appropriate conditions for beginners, in our view, the following companies should be mentioned:
1. FxPro. FxPro features highly customizable trading software, competitive spread, including FxPro SuperTrader and FxPro Ctrader. FxPro is regulated by such major financial authorities as CySEC, FSA, ASIC and MiFID. With regulators located in several countries FxPro forex broker adheres to the strictest principles of protecting customers' funds and trading orders execution.
2. HYCM. The minimum trading deposit starts at $100, with leverage reaching up to 200:1. Spreads on major currency pairs are low and vary from 0.2 to 2 pips depending on the currency pair or the used trading tool. HYCM allows its clients to use a variety of trading techniques including hedging, one-click trading and automated trading.
3. NordFx. NordFX provides a range of account types with minimal deposits from $5 to $50,000. You can appraise the company's service by opening a "Micro" account with the minimal deposit $5 and the minimal lot 0.01, or try your hand in ECN trading.
Professional broker, who has earned great reputation, allows beginners to trade with fairly small lots. In this case the trader will have the minimum spread with a small commission and fast execution without slippage. This will increase profitability and the chances of staying in the market and earning money. Start your trading in Forex with the best!
Related Columns
The Worlds three Most Successful Forex Traders Ever
Whether you are new to trading Forex or an old hand at the currency markets, you are likely to share one key aspiration. One way to improve is to learn by example and to look at some of the most successful Forex traders in the world. In this article, you will learn about what the top Forex traders in the world have in common and how those strengths helped them to make huge profits. While you may have read about the statistics thrown around; suggesting that the ratio of successful Forex traders to unsuccessful ones is small. There are at least a couple of reasons...
The Pound Tumbles in delayed reaction
The Pound Tumbles in Delayed Reaction, as May gets Green Light from Parliament to Trigger Article 50. This has, so far, been a mixed week of good and bad news for Theresa May. The good news was that on Monday of this week she received the green light from parliament to trigger Article 50. The bad news was, however, very bad news indeed, after Scottish First Minister Nicola Sturgeon signalled the start of a legal process for an independence referendum. This quickly resulted in the pound tumbling against all of its Group-of-10 peer currencies...
---
Forex Awards live updates from iFX EXPO Asia 2017
Here today at iFX EXPO Asia 2017, taking place in Hong Kong, FX industry experts are gathered to answer burning questions. How to market electronic brokerage and succeed in China? What are the hottest trends in todays Forex trading when it comes to technology? How to deal with new regulatory demands imposed on forex brokers? What new opportunities does MetaTrader 5 give to FX business operation? These and many other hottest issues are now being discussed by forex industry professionals at the Hong Kong Exhibition...
Will 2017 be the Beginning of the End of the EU?
The UK is not going to leave the European Union. Of course, not. We are inextricably wound up with Europe. In terms of culture, history and geography, we are a European nation. Nick Clegg, British Liberal Democrat politician - 2010 to 2015 in the David Cameron coalition ministry. A special report on the current state of the EU and what could be in store, for the EU in 2017 - post Brexit and Trump and the rise of the EU populist movements, by Victor Romain, for Invest Ratings....
---
A Roundup of the Main Business News Headlines of 2016
Our moral economy went bankrupt long before our financial one. - Steve Maraboli, Unapologetically You: Reflections on Life and the Human Experience. A lot of crazy things have happened this year and I believe that I could be right in saying that many years down the road from now - many people are going to be talking about 2016. The history books will surely be looking back at 2016 in awe. This year also saw in some of the most surprising and, at the same time disruptive and seismic changes in the world of politics...
Warren Buffet backs low cost funds
EFTS - Exchange Traded Funds are quickly becoming the darlings of the financial world and are, in fact, even coming to dominate it. What used to be a relatively niche sector, is now rapidly becoming one of the biggest games in town - they now even have Warren Buffet blessing and seal of approval. Trading in Apple shares is worth over 3 billion pounds a day. However, that pales into insignificance with the 14 billion pounds, which is traded daily in the shares of State Street SPDR 500 fund. Today, the buying and selling of ETF accounts for almost 90%...